New Version Back Motors Arm Set for Potensic D88, Left Side and Right Side
These New Version of Motors Arms are designed for Potensic D88 drone.
The difference between Front and Back motors are as below image shows:
The front motor comes with a small hole while the back motor comes with a big hole. And the Back motors are higher than the Front ones.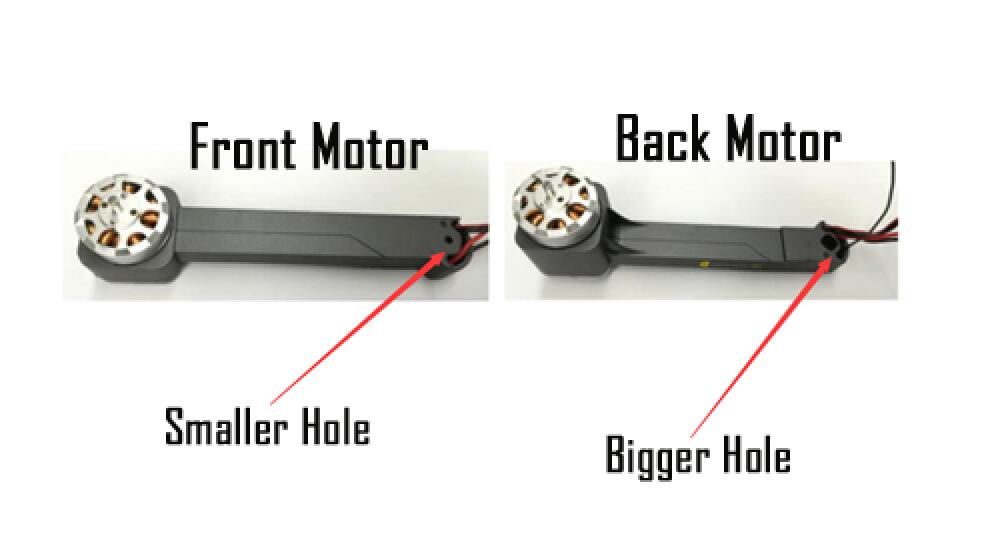 Specs:
• Type: Brushless

• Model: D8818
• Version: New Version

• Voltage:
• Current:
• Compatibility with Potensic D88
Package Included:
• Back Motors x 2 - New Version
Courier service (DHL, UPS, Fedex or TNT)

Asian Area: 4-8 working days

USA or Canada: 7-12 working days

Europe: 7-12 working days

Rest of the world: 7-14 working days

EMS Express Service
​Asian Area: 7-12 working days

USA: 7-15 working days

Europe: 7-15 working days

Rest of the world: 7-16 working days

Air Mail Registered and Air mail Parcel

Asian Area:12-25 working days

USA: 15-30 working days

Europe: 15-30 working days

Rest of the world: 15-40 working days